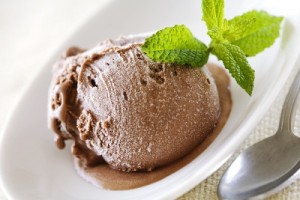 Hemp ice cream is non-dairy, soy-free, and gluten-free. Made with agave nectar, it's naturally sweet and contains fewer calories and carbs than ice cream made with dairy products and white sugar. Hemp is high in protein and rich in omega-3 and omega-6 fatty acids. Top with fresh fruit or nuts for a complete after-dinner treat.
Ingredients
1/2 C. Hemp Protein Powder
1/3 C. Agave Nectar
3 TBS Dark Chocolate Cocoa
1 1/2 Cans Coconut Milk (full fat)
1 tsp. Vanilla Extract
Directions
Blend everything together in a blender or magic bullet. Pour into your ice-cream machine bowl and follow manufacturer's directions. You may use honey instead of agave nectar. For variation, following the ice cream maker directions add nuts, chocolate chips, or fruit to the mixture for a delightful treat. 4 Servings.
Adapted From:
http://www.pbs.org/food/recipes/dairy-free-chocolate-coconut-ice-cream/