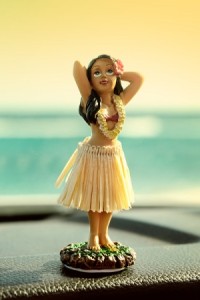 Veggie burgers are lower in calories and fat than regular burgers but packed with flavor. Add on some avocado for some healthy fats and pack it with Hawaiian flavors and you've got a fast and easy meal that'll please the entire family! This recipe is for a family of 4.
Ingredients
4 whole wheat hamburger buns
4 veggie burger patties (choose your favorite)
1 mashed avocado
4 slices of pineapple
Your favorite BBQ sauce
2 cups alfalfa sprouts
Directions
Cook the patties however you prefer them cooked. I like to grill them and also throw the pineapple on the grill.
Toast the burger buns. Spread ¼ of the avocado on each bun Add the burger patty and pineapple. Pour about two tablespoons of BBQ sauce on. Toss on about ½ cup of alfalfa sprouts.
Top with other half of bun and enjoy!