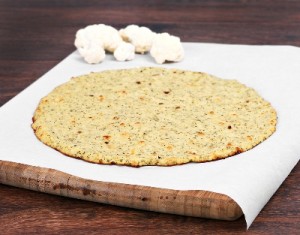 Cauliflower is way too underrated. It's tasty, can be cooked in tons of ways, and the texture allows you to create some unique dishes with it. Lately people have found it can make a great pizza crust! I like using it for breadsticks to cut out some extra carbs and to add some extra vegetables to my diet.
If you want to make pizza instead you can modify this to include less cheese and just spread it out like a crust instead.
Ingredients
1 head of cauliflower
4 eggs
1 cup mozzarella cheese
1 cup parmesan cheese
3 tbsp Italian seasoning
5 gloves of garlic, minced
Directions
Cut the cauliflower into florets and put it in the food processor. Pulse until it starts to look like rice. Put the cauliflower rice in a large microwave safe bowl and microwave for 10 minutes.
Preheat the oven to 425 degrees and line a baking sheet with parchment paper.
Add the egg, parmesan, seasoning, garlic, and half of the mozzarella. Mix well. Spread the mixture evenly over the baking sheet. It should be about 1/2 to 2/3 of an inch tall.
Bake for about 25 minutes. It should be golden brown on top.
Spread the rest of the mozzarella on top and bake until the cheese is bubbly. Cut into breadsticks and serve.