Fitness
Bike riding can be a fun adventure and a great way to stay in shape. It's something the whole family can do together. If you don't own a bike, you can always check yard sales to find a good, cheap bike to start out with. Once you decide you'll stick with it you may want to invest in a new bike for yourself.
If you haven't ridden a bike in awhile, you should know that you'll be sore in areas that you didn't know existed any more. If you keep it up though, you can have a lot of fun, see a lot of sights and get in better shape.
Here are a few tips to make your experience the best it can be: Continue reading →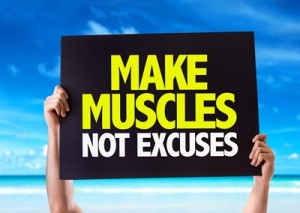 Human beings are intrinsically lazy. If you are comfortably ensconced on your couch and can't reach the TV remote control, you will just watch whatever is on your television set. Along those same lines, while it is very easy to exercise, it is easier to avoid it. If you hate exercising, but want to benefit from the wonderful physical and mental rewards physical fitness offers, try these tips.
Stop Thinking of Exercise As Exercise
Physical activity is all exercise really is. Playing catch with your dog, joining your children for a walk around your neighborhood and mowing your lawn are all examples of exercise. Find ways to keep physically active that you actually enjoy, and you will find yourself "exercising" more frequently, and loving it. Continue reading →