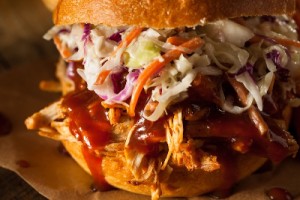 This is a great twist on traditional BBQ Pulled Pork. Pulled pork is a little problematic because most people make it with a ton of BBQ sauce which is loaded with sugar. We cut a bit of the sugar out but still pump it full of flavor.
To cut some extra carbs I like to do this as an open faced sandwich topped with a bit of shredded cheese rather than using a bun.
This is a slow cooker recipe so be ready for it to take around 6 hours to prepare.
Ingredients
1 8-ounce can tomato sauce
1 4-ounce can green chilies, drained Continue reading →