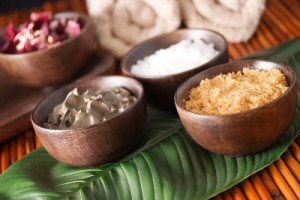 Skin-smoothing or exfoliating body scrubs can sure be expensive, and there are concerns that they contain harmful chemicals such as dyes, colors and fragrances. Why not make your own? They may be a lot healthier, and they're certainly cheaper. Here are some recipes for skin-smoothing body scrubs.
1 – From the Ground Up
Coffee grounds have a reputation for smoothing out cellulite-ridden areas of the skin. Their texture is also good for exfoliating, and you can't beat the wonderful smell.
Ingredients: Continue reading →